Skiing holiday in Valles
in our winter chalet in the ski area Gitschberg Val Giovo
Magnificent slopes, fabulous winter hiking trails, quaint lodges and thrilling natural toboggan runs – all this awaits you in the immediate vicinity of our ski chalets in the Valles Valley. The ideal conditions for a perfect skiing holiday in Valles include short distances. From the winter chalet it is only 250 m to the valley station of the cable car Val Giovo. Along the valley you will find many winter destinations that are worth a tour. You will not be far from the festive Christmas markets in Bressanone or Brunico.
The ski area Gitschberg Val GiovoJochtal
Your winter chalet is in the heart of the ski area Gitschberg Val Giovo. It is considered one of the most family-friendly ski areas in Italy and offers you a total of 51 snow-safe slopes of all difficulty levels. Thanks to the connecting line, you may change between Gitschberg and Val Giovo at any time, a feature that offers your ski holiday in Valles plenty of variety. Our ski chalets are just 250 meters from the valley station. Your kids may romp around on the Bambino Club (ski kindergarten) or – once they're older – in the Fun Park Val Giovo on the snowboard, while you may admire the impressive panorama.
Snowshoeing
on soft snow
Skiing in Val Giovo is a pure pleasure – but you may also enjoy a day out in the silence of the mountains during your skiing holiday in Valles, discovering the winter hiking trails or snowshoeing deep into the white alpine landscape. A cabin tour to the Zingerlehütte, the Nockalm or Linderalm promises great views, topped off with a hot drink and culinary delights. In the Fundres Mountains above Valles lies the picturesque Fane Alm, which is a particularly impressive hiking destination, especially in the winter. And if you like panoramic tours with a magnificent view of the Dolomites, we recommend a snowshoe tour across the Rodengo Alp and the Luson Alp.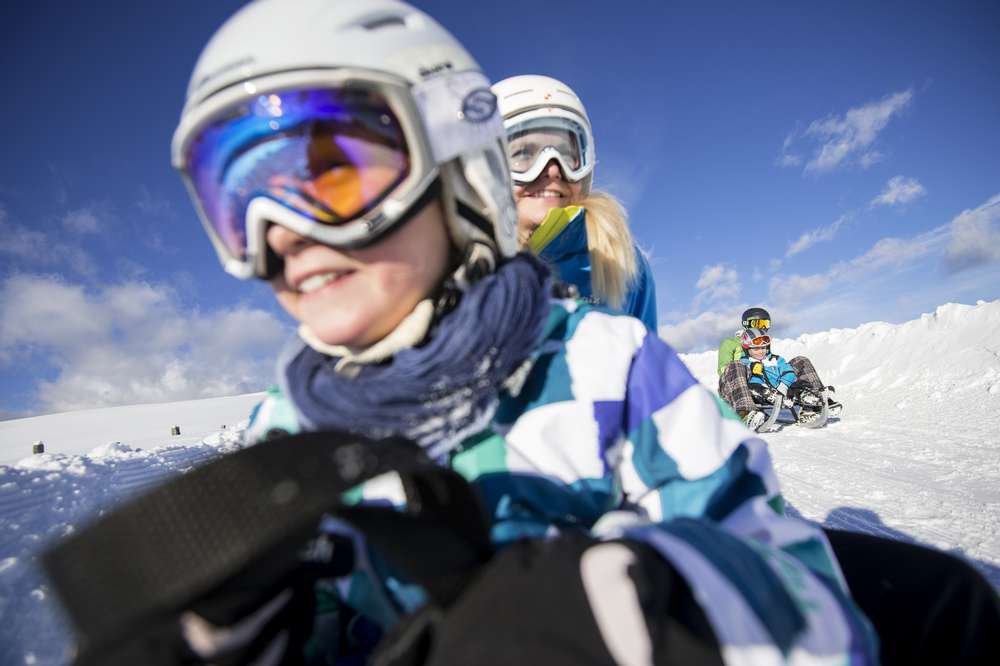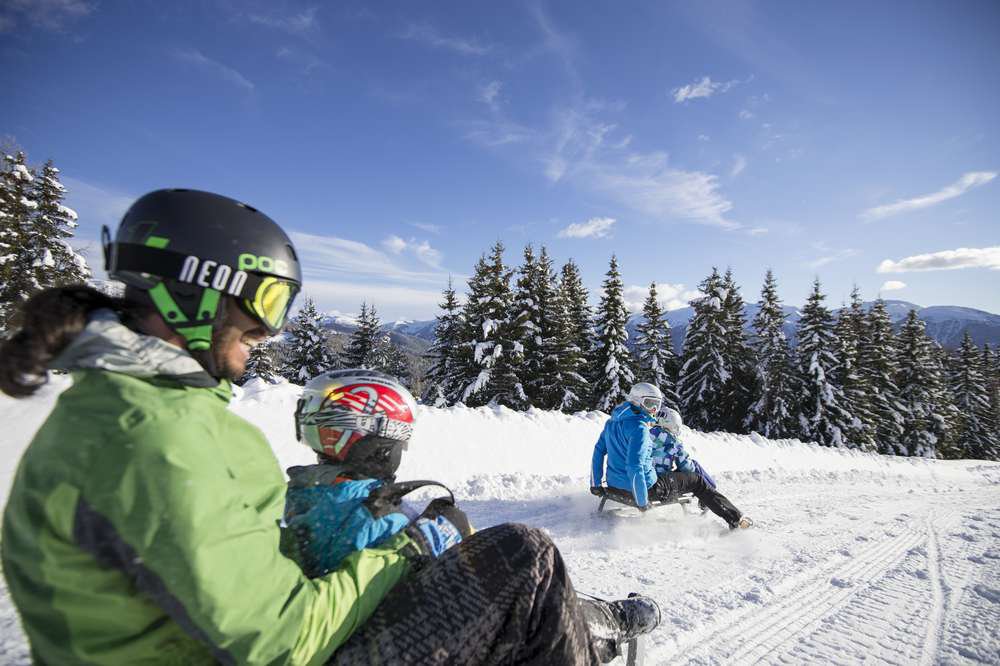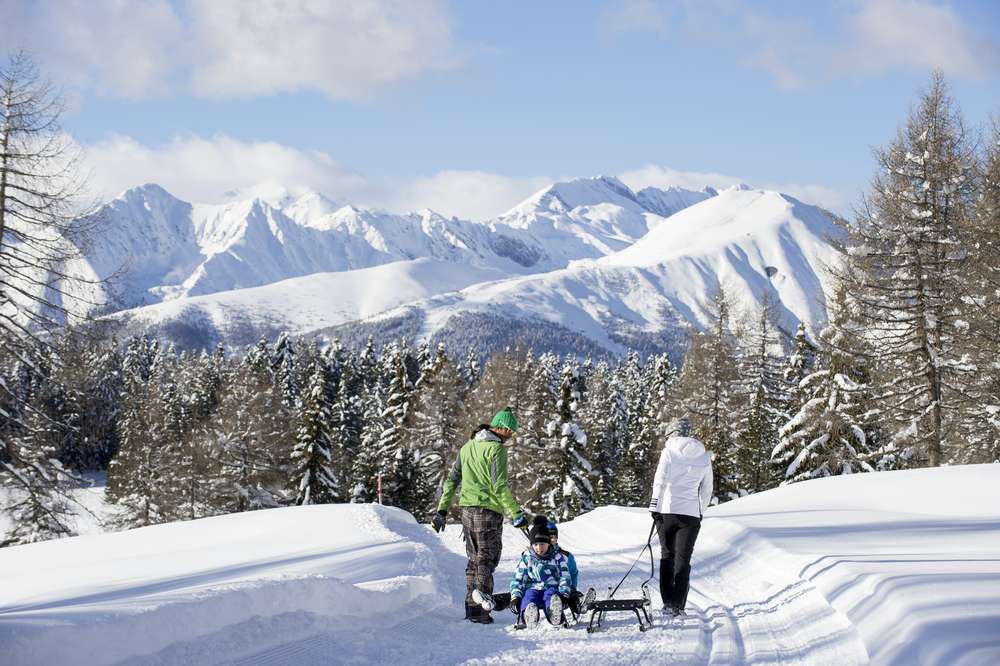 Tobogganing & fun
all around Valles
Do not miss out on the greatest fun on any winter holiday: Take a toboggan ride  in Valles  (1.1 miles from Schilling mid-station) or try the brand-new  toboggan run Brimi-Winter-Run   from the lodge Gitschhütte to the  village of Maranza (6.75 km) – one of the longest in South Tyrol, which you may also sled in three stages. A beautiful natural toboggan run leads from the Fane Alm 1.1 km very fast downhill. Here, you may also enjoy moonlight tobogganing and stop off at the lodge Kurzkofel Hütte. You want more fun? Then visit the natural ice-skating rink right at the valley station, which is prepared every day.