Hiking in the heart of the alpine region
Gitschberg Val Giovo
Fascinating plateaus, striking panoramas, flowering alpine meadows, ancient walls and fragrant larch forests – you may look forward to visiting us soon for hiking in Valles. The alpine region Gitschberg Val Giovo offers hikers, mountaineers and mountain bikers an abundance of scenic beauty, which you may fully enjoy as an active vacationer or pleasure hiker. Our chalets are in a convenient position; thus, you may start walking right from the front door!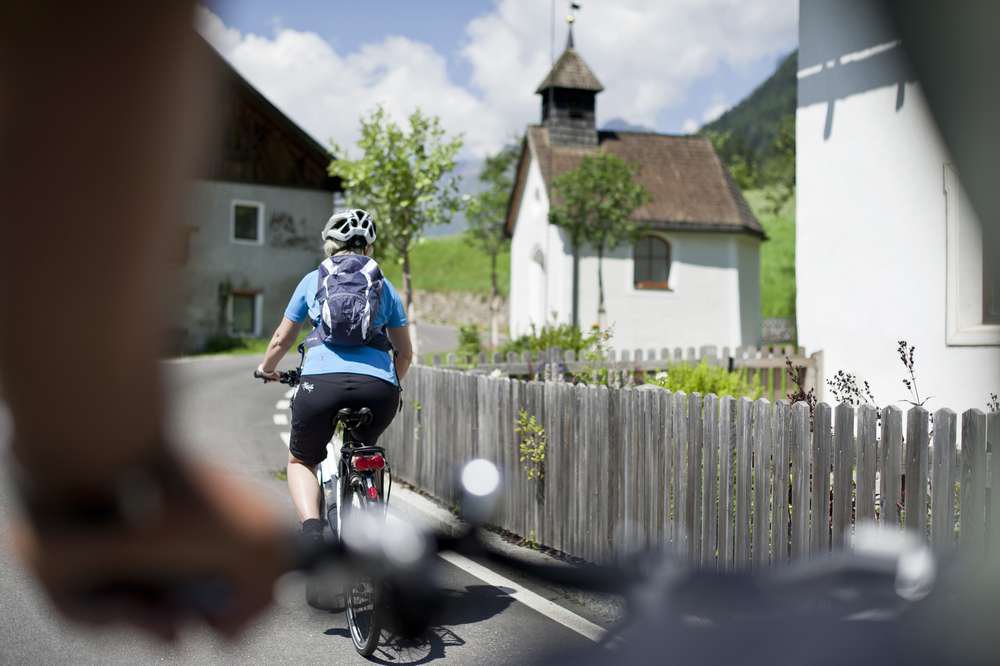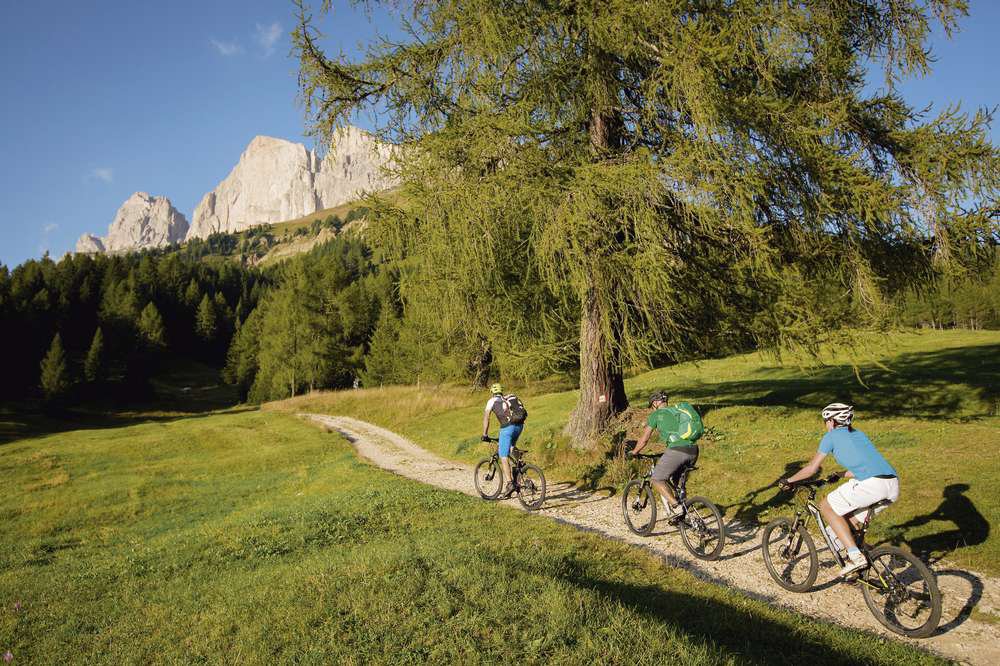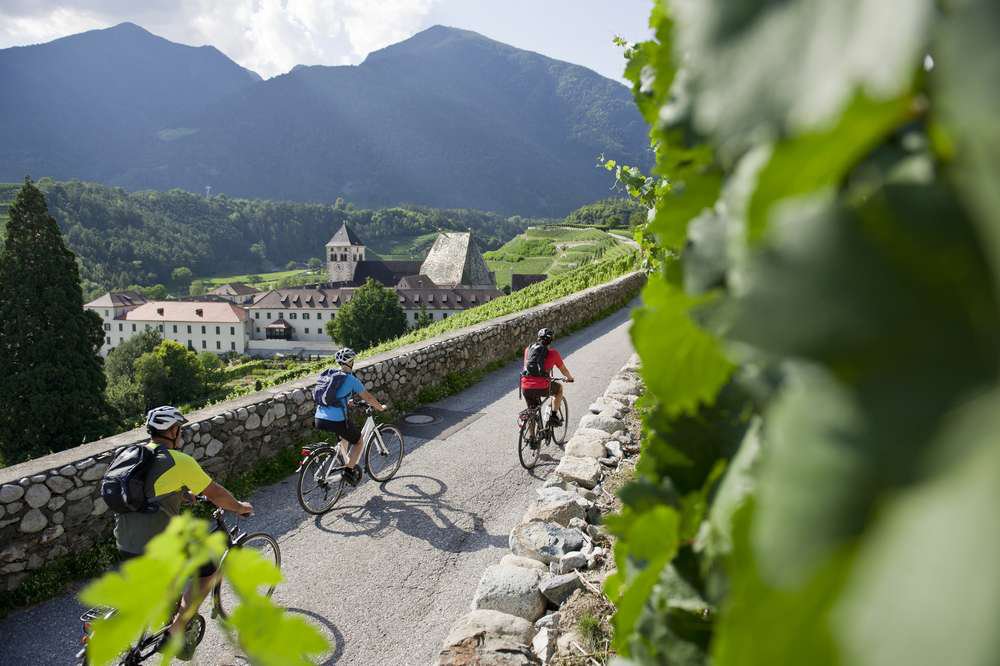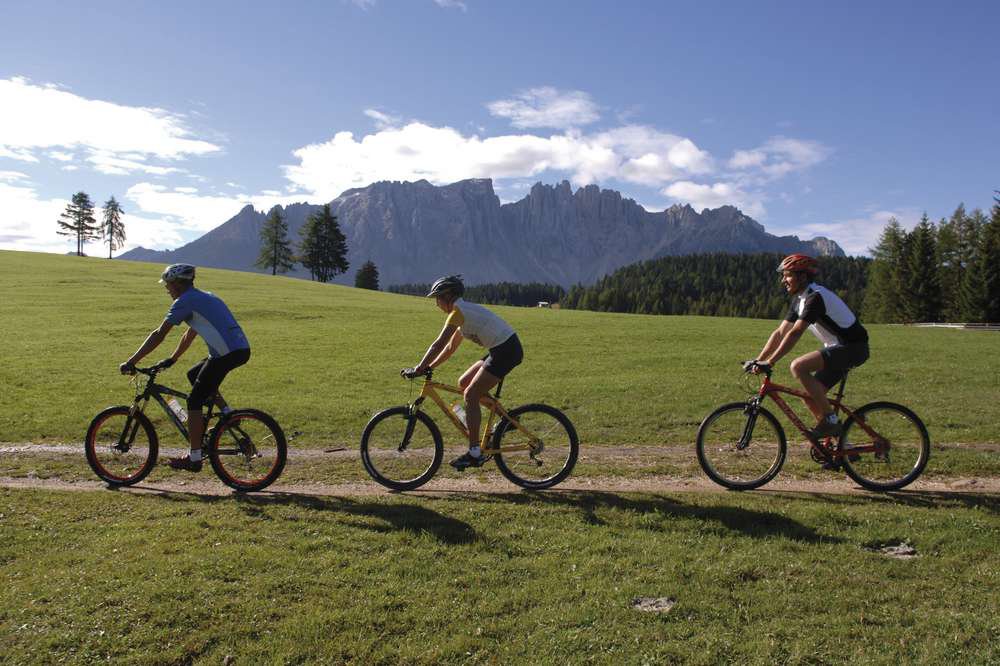 Many leisure trails
for mountain bikers
In Valles, where the Isarco Valley and the Pusteria Valley meet, mountain bikers find a true paradise. This is due to the varied and diverse mountain pastures of the alpine region Gitschberg Val Giovo, where gentle valleys, charming alpine pastures, panoramic routes and bizarre rock formations await you. A mountain lodge tour around Valles takes you from one destination to the next – and everywhere you'll enjoy South Tyrolean delicacies. But also the Alpe di Rodengo – south of Valles – is a very popular area for mountain bikers.
Spring awakening
in the Valles Valley
When the mighty summits take off their white cap, the crocuses bloom, and mild air flows through the valleys, then you bathe in spring fever when hiking in Valles. Stroll across the snow-free pastures, try one of the many themed walks throughout our region, or go on a summit tour. The peaks Astjoch (2,194 m), Gaisjochspitze (2,641 m) and the Wilde Kreuzspitze (3,134 m) are very striking mountains. And if the highest peaks still shimmer white, a tour on the altitude trails of Valles and Fundres are a perfect choice. An absolute highlight in the spring: The apple blossom on the alpine plateau of Naz / Sciaves.
Magical impressions
in the golden fall
Clear air, beautiful views and colourful impressions make autumn in the Valles Valley a truly unique experience. In pleasant temperatures and golden sunshine hiking in Valles gets a very special touch. Because of the pleasant climate in the alpine region of Gitschberg Val Giovo, you may be active until late in the year. Not to mention the culinary pleasures of autumn: Besides many folk festivals, which are often dedicated to a particular specialty, autumn is the classic Törggele season. In the neighbouring Isarco Valley, the grape harvest is in full swing. The taverns are open, inviting you for some young wine, roasted chestnuts, bacon dumplings, 'Schlutzkrapfen' and other typical South Tyrolean treats.